My interests are with social change, overlooked communities, and the role that art can play in giving those on the fringes of society, hope and a voice. Recent collaborations have been with Koestler Arts, Longford Trust and Drawing Connections; three charities providing support to those across the UK's criminal justice sector.
Recent works have explored my own memories of isolation, using an array of medium; from workshops, writing and talks, to drawing, painting and soap carving.
Due to the unforeseen impacts of the pandemic, workshops will now be accessible online via Zoom. These are monthly, with a new theme each month, and designed to offer ways in which we can best utilise our imagination, memory, and sight through exercises, discussions and guided meditations. Bookings are made through Eventbrite, with each class hosting a small group of up to ten people.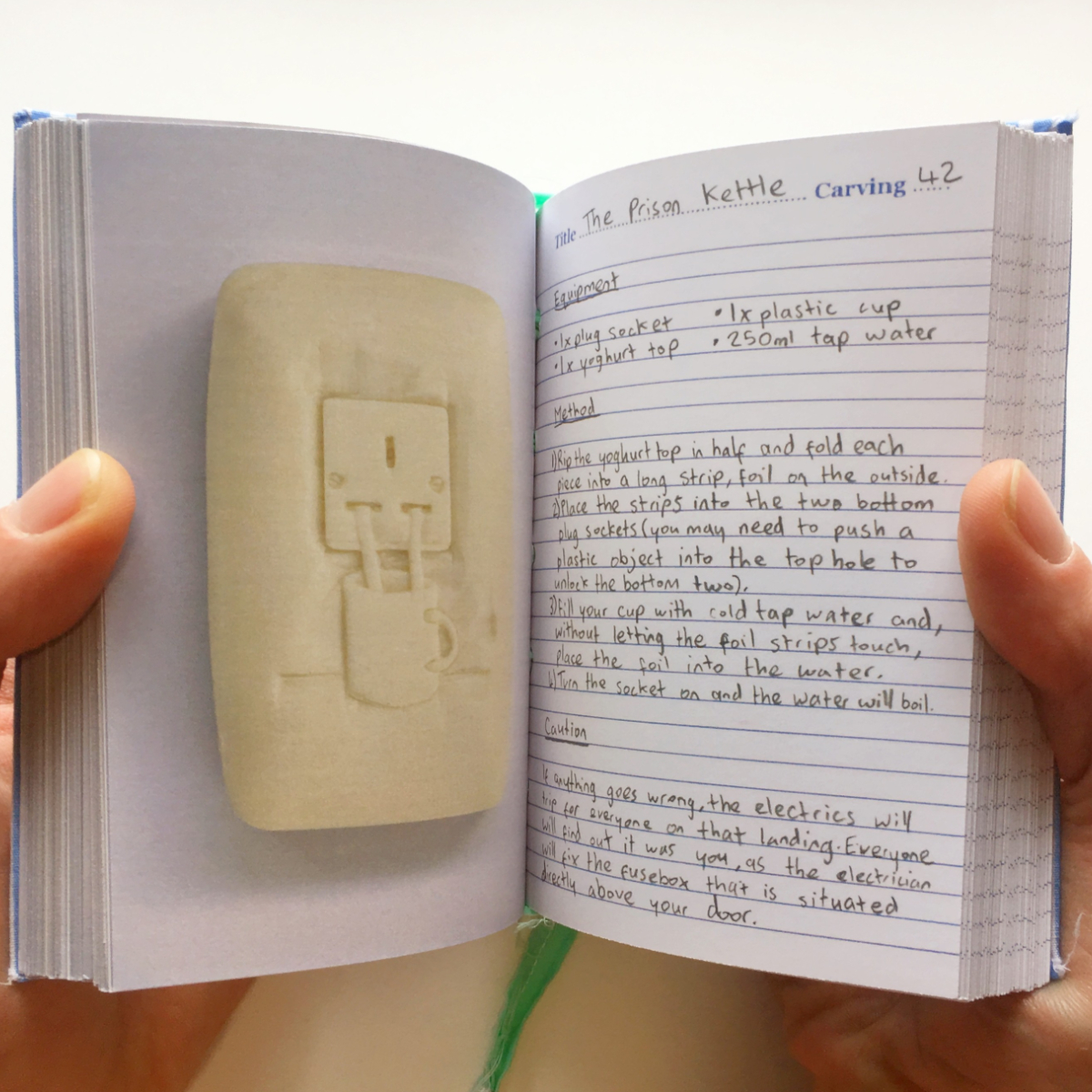 Edition of 99
Signed and dated by the artist
2018 – 2020
copies available
Read More »